Gold Facial
Gold facial is an Ayurvedic skin treatment from time immemorial 24 karat gold leaf facial treatment is a major powerful anti-aging treatment.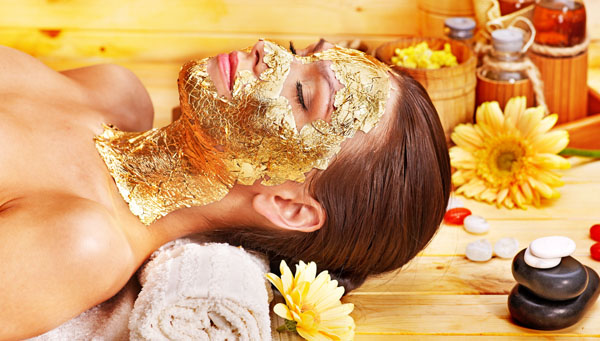 MIRACLE EFFECTS WITH JUST ONE GOLD LEAF FACIAL TREATMENT.
1) Deep level dermal cells rejuvenation.
2) Enhances vitality of cells, making skin more firm.
3) Enhances skin elasticity.
4) Narrows pores making skin more detailed.
5) Reduces wrinkles, making skin more youthful.
6) Brightens up dull skin.
7) Makes skin healthier, younger, & radiant.
8) Enhances blood circulation, toxin removal, thus giving charming beauty to your skin.